2 different Kershaw Sheaths to choose from



---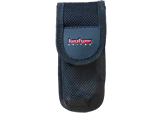 Kershaw Large Nylon Sheath 1060E
This Kershaw Large sheath model 1060E is constructed of heavy duty, black nylon with the Kershaw name proudly emblazoned in red. Highly functional, this sheath can be carried either vertically or horizontally, depending on the preference of the user. The 1060E sheath model can carry the larger folding knives from Kershaw like the Blur, Whirlwind, Black Horse II, Boa, Wildcat Ridge, Vapor II, Blackout, and Junk Yard Dogs.
Overall length: 5.5 inches
Width: 2.25 inches
Pocket depth: 4 inches
Sheath material: nylon
Weight: 1 oz
In Stock: 9

our price $5.47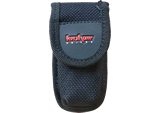 Kershaw Small Nylon Sheath 3120E
The Kershaw name is proudly displayed in red on this model 3120E, a black heavy duty nylon sheath. You can be assured that your knife is securely enclosed thanks to the strong hook and loop fastening system (velcro) used to close the sheath. You have the choice of carrying the sheath vertically or horizontally, whichever you prefer. The 3120E sheath is compatible with a variety of the smaller folding Kershaw knives including: 2420 Models, Black Gulch, Avalanche, Vapor, Scallion, Chive, Leek and Black Colt II.
Overall length: 4.25 inches
Overall width: 2.25 inches
Pocket depth: 3.25 inches
Sheath material: nylon
Weight: 0.9 ounches
In Stock: 3

our price $4.86

---