click on image to enlarge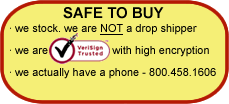 Kershaw Knives

1635ST

Technical Specs:


Kershaw Ken Onion Mini Cyclone, Serrated 1635ST

Description:



This Kershaw Mini Cyclone is the serrated version of the Mini Cyclone series, hence the ST on the end of the model number. As with all Kershaw cutlery the factory edge on the blade is shaving sharp. Hold this knife in your hand one time and you won't let it go.