click on image to enlarge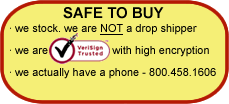 Zero Tolerance Knives

0550

Technical Specs:
Blade material: S35VN
Handle material: Textured G-10
Blade length: 3.5 inches (8.8 cm)
Overall length: 8.125 inches (20.6 cm)
Weight: 5.8 oz
MADE IN USA.
UPC Code:

087171032047



Kershaw Zero Tolerance Rick Hinderer Knife 0550

Description:



The blade of the Kershaw Zero Tolerance Rick Hinderer 0550 knife is stonewashed S35VN, which is highly resistant to wear and chipping. Opening this impressive blade is convenient with the use of dual thumb studs. The blade secures with a frame lock. The handle material is G-10 and is textured for increased gripping power. The Zero Tolerance Rick Hinderer 0550 has top quality materials and durable design to take use and abuse for years. Carry it proudly tip up or tip down, right handed or left handed.